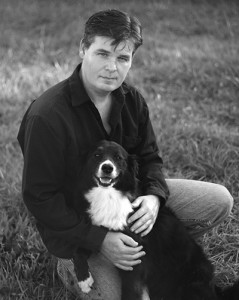 Hi! My name is Robert Lowery. Giclee.PRO and the many printing services we offer initially began years ago as my foray into printing for my own exhibition needs and the needs of my professional photo studio. I spent months perfecting my initial printing techniques. As others saw the high quality prints we were turning out, it was not long before other photographers were asking me to do their printing. Then painters I knew through the gallery I operate and UGA art faculty began asking me to reproduce their paintings as giclee' prints and canvas prints. Today we have printed individual prints, canvasses, large batch print orders and limited edition print runs for hundreds of photographers and artists, University of Georgia, the Georgia Museum of Art, and numerous businesses, schools, local governments, and institutions from Athens to Lake Oconee to Gainesville, Atlanta, Greenville and beyond.
As the demand for our services grew I added more, better, and much larger printers. Today we run multiple wide format printers that only use archival inks – some dedicated to color printing and reproductions of paintings, some dedicated only to printing black-and-white photography. Over the years I have continually updated and improved not only our printers and wide variety of papers and canvas on which we print, but I have worked hard to instill the best fully color managed workflow. What I hear the most, particularly from painters, is how the prints I do for them are such a better match to their originals than prints they have gotten anywhere else. The reason why is simple: I make every print to the same highest standards to which I have always printed my own work.
Contact us today or call 706-248-9599 for information, a quote, or let me make you a sample print!
What our clients say
"The photos are up, and they look great!! We have already received a bunch of compliments."

 

C. Rice, Associate Director of Communications and Public Relations, University of Georgia School of Law